Schedule an AC Tune-Up Today!
PACIFIC AIR HEATING & AIR CONDITIONING
Since 1988, we at Pacific Air Heating & Air Conditioning, Inc., have been helping greater Olympia residents see the benefits of an environmentally friendly home. Our qualified technicians will outfit your home with the proper HVAC equipment. This will not only save you money, but also increase your home's comfort.
Call us today at 360-357-4328 and we'll be happy to answer your questions about transforming your home!
With over 30 years of experience, Pacific Air Heating & Air Conditioning, Inc., is a local home energy expert. We have helped countless customers transform their lives with environmentally friendly products that will perform for years to come.
Our employees are the foundation of our success. This is why we offer competitive compensation and excellent benefits. Here at Pacific Air Heating & Air Conditioning, Inc., we truly value our team members so no one is just a number to us.

WHAT OUR CLIENTS ARE SAYING
Gas Furnace Maintenance in Olympia, WA 98512
"19/11/22- Friday afternoon our thermostat displayed an alert code(15291NMW7G: Err 22.01) The heat pump was non-operational and the furnace burner igniter was not functioning properly. We called multiple companies in the surrounding area but no one could send anyone out until next week on Monday at the earliest and in most cases Wednesday was the typical response we received. With last night's temperature expected to reach down into the low 20 degrees, time was working against us. Fortunately Pacific Air responded and they were able send one of their tech's out first thing 8:30 am Saturday morning to run a diagnostic. Eric, the technician they dispatched arrived ahead of schedule. From the get-go it was apparent Eric was highly skilled and took pride in his craftsmanship, his professionalism was second to none. He went above and beyond, walking me through the entire situation step by step, giving a detailed explanation of the process. He answered all of my questions so that I was able to understand, imparting his knowledge on me. Pacific Air's Integrity, approach and drive to take the initiative speaks volumes to how they operate. To top it all off they offer very competitive prices for their services, add all this together and you just scored a lifelong customer. If I could give another star I would without hesitation, Pacific Air is the gold standard. I hope that this review at least scratches the surface, expressing my level of gratitude for restoring the heat in our home, Thank you Eric you crushed it!" – Troy T.
Air Duct Replacement in Olympia, WA 98501
"Thank you! Your Company added air conditioning to our furnace in 2021. It works wonderfully! Eric and John came over in Sept. 2022 for the first service. We had a problem with the airflow in one bedroom, so Eric checked it out and also came over a week later to replace ducting that had been ruined by pests. He is very professional and makes sure to show the homeowner pictures of what's going on. Thank you, Eric! You're a tremendous asset to Pacific Air Heating & Air Conditioning! You are an all around great guy!"
– Vicki M.
Heat Pump Installation in Lacey, WA 98513
"Very happy with the installation of my heat pump & gas water heater. The installation went very smoothly & I was very pleased with the work & customer service displayed by Phil. He made sure everything was completed perfectly & on schedule. He even installed the outside unit himself. Great job Phil & to everyone at Pacific Air"
– Stanley C.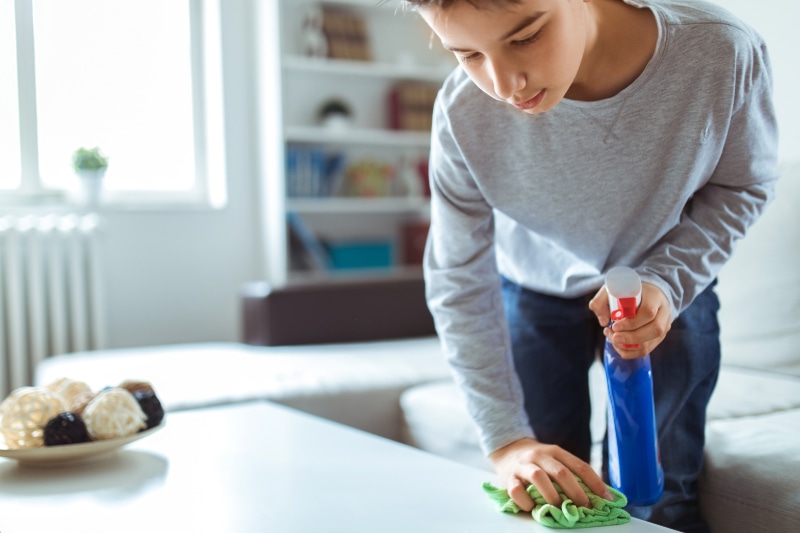 At Pacific Air, we know how important clean indoor air quality is for your home. Our team specializes in offering whole-house solutions to keep you and your loved ones healthy, comfortable, and safe throughout the year.
Read More