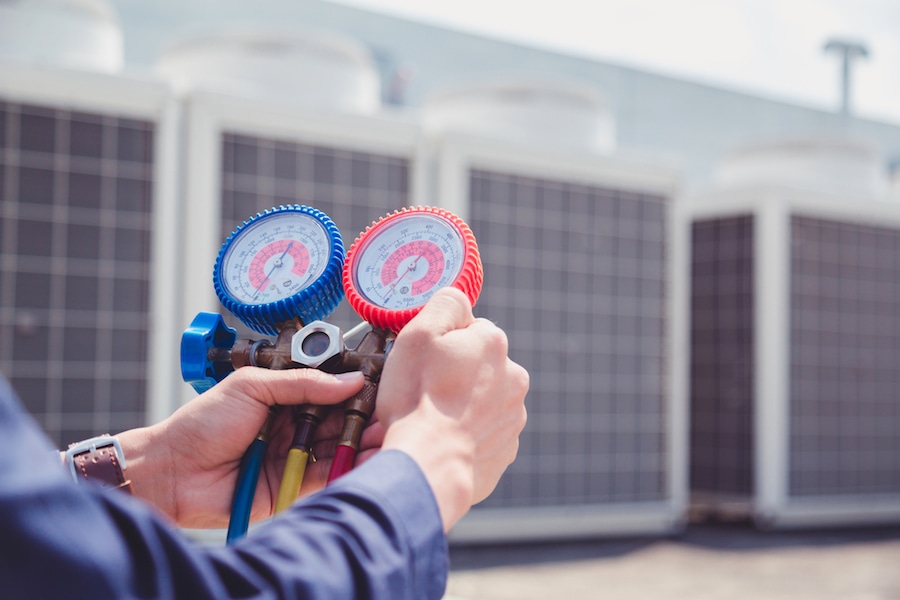 An air conditioner, just like a car, needs regular maintenance and service to run efficiently. At Pacific Air, we recommend getting your AC unit serviced and cleaned once a year. You should do this in the Spring to ensure that your unit will run with the most efficiency during the hottest Summer months. We understand just how necessary this is to your comfort in Olympia!
Why is this important? It saves you money!
An air conditioner collects dirt and dust not just in the months when it is running, but continuously as it sits throughout the year. Simple things like replacing a dirty and clogged air filter can reduce your energy consumption by 5 to 15 percent.
Even with regular home maintenance you should always have your unit cleaned and checked in the spring.
What can I expect a technician to do during and annual service call?
Clean the air conditioners condenser's coils and evaporators if necessary.
Clean and adjust the blower components for proper system airflow to create increased comfort levels.
Check ducts for debris and if finding any, will clean them to allow the maximum airflow.
Check the aluminum fins. They're located around the exterior of the unit and can become bent or crushed when objects touch them.
Inspect the internal parts for broken, chipped, or otherwise damaged parts, which may not be easily noticed. If your AC continues to run with damaged spots, it will eventually cause your system to fail.
Check the coolant level for leaks. If there are leaks, your AC won't be able to work and the leaking coolant could damage anything it comes in contact with.
Check your system's thermostat for accuracy.
Call us today at 360-357-4328 or request service online.