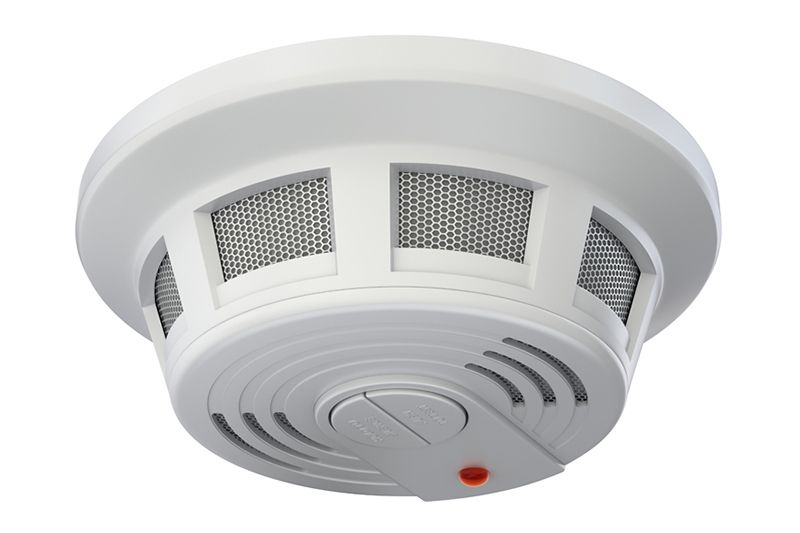 We often hear from Washington customers who want to understand the risks of carbon monoxide (CO). At Pacific Air, we're glad to share as much information as possible about protecting your indoor air quality (IAQ)—especially when it comes to the deadly nature of this silent killer.
Carbon monoxide is an odorless gas virtually impossible to detect without equipment. Like air, it is invisible and produces no scent. Inhaling enough of it can quickly cause adverse health reactions and even death.
Each year, CO poisoning is responsible for 20,000 emergency room visits, 4,000 hospitalizations, and 400 deaths in the United States, according to the Centers for Disease Control and Prevention (CDC). To promote safety and well-being for our community in Tumwater, here's what you should know about this harmful airborne pollutant.
How CO Is Produced
Various substances can create CO gases from burning. Flammable materials like wood, gas, oil, coal, and propane contain carbon. CO molecules are a result of carbon that has only partially combusted.
Know the Risks
CO poisoning is a serious risk. It is toxic to the human body and can be fatal. When it enters the lungs, the bloodstream absorbs it. From there, it begins to displace oxygen, which is vital for the brain, heart, and other key organs to function.
The extent of harm depends on how much CO you inhale and the duration of time you're exposed. Smaller amounts may produce subtle effects, whereas high concentrations may cause vomiting or fainting.

Leaks in homes tend to be smaller, which means they may go unnoticed. Residents may develop a headache, upset stomach, or feel dizzy. As a result, the poisoning may be mistaken for illness. In industrial settings like a steel mill, CO leaks are often much larger in scale. This can quickly create adverse symptoms and lead to death.
Protect your family from an unnoticed lead. Install a CO alarm in your Tumwater home.
What Are the Symptoms?
As a general rule of thumb, the more severe the symptoms are, the higher the level of exposure. However, vulnerable groups like small children or the elderly may be more sensitive to lower concentrations of CO.
Milder symptoms include:
Headaches
Nausea
Feeling dizzy
Chest pains
More severe symptoms include:
Throwing up
Breathing difficulties
Confusion
Blurred vision
Loss of consciousness
In addition to higher sensitivity, vulnerable groups are at greater risk of death as a result of exposure. Additionally, being asleep and/or intoxicated is a risk factor, since these states of consciousness make it harder for a person to detect symptoms.
How Much Is Too Much?
Inhaling any amount of CO is bad for you. However, healthy adults don't usually display symptoms at concentrations of 1 to 70 ppm (parts per million), according to the U.S. Consumer Product Safety Commission (CPSC). Still, vulnerable people may begin to display symptoms at this stage.
The real danger zone is past 70 ppm. At 150 to 200 ppm, exposed persons are at risk of muscle failure, confusion, fainting, and death.
How Can I Protect My Home?
Stay diligent and keep your living space CO safe for yourself, your family members, and your pets. By keeping up with a few simple things, you can save lives:
Purchase a carbon monoxide detector for each floor, preferably for each bedroom. Replace the batteries when needed and be sure to test run once a week.
Take the time to read over the instruction manuals for your natural gas appliances. This includes furnaces, stoves, water heaters, and natural gas fireplaces. When you need a repair, always let a professional take care of it. Keep up with seasonal maintenance, as well. Maintenance visits allow a professional to check and fix any CO risk factors.
Never run gas-powered appliances in spaces that aren't well ventilated. This is a surefire way to create massive amounts of CO.
Never leave your gas stovetop running when you're not using it. Always double-check the burners are off when done cooking. Do not use your oven to heat your home.
Never idle your car in the garage. Even with the garage door open, it still presents a major risk for CO inhalation.
Need Service?
Pacific Air hopes you found these tips helpful. Our goal, as always, is to help keep all of our neighbors in Tumwater, WA stay safe and healthy. If you need service on your home air conditioner or furnace, call us at 360-357-4328 or request service online today.